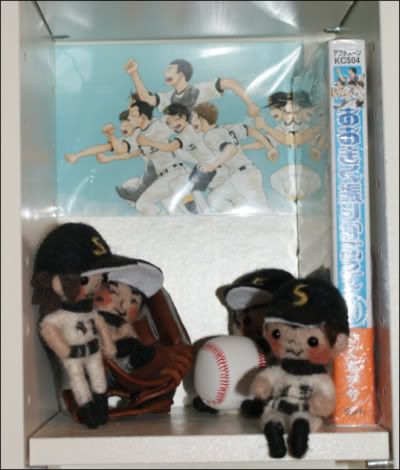 This is my extremely improvised Sakitama shrine! I suppose it's fitting since Sakitama is such a homely and improvised team... helps me get over the disappointment over their lack of merchandise a bit.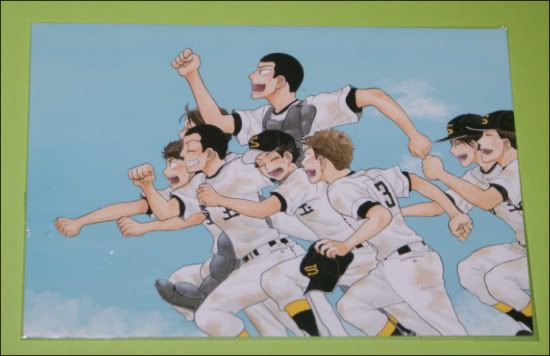 The new addition is this amazing postcard. It's the same as the cover illustration for volume 10, only that Tanaka and Furusawa can be seen! ALL RIGHT. Uh, at least I think it's Furusawa... it could also be Harada. It's a bit hard to tell since his eyes are closed, but I'm leaning more towards Furusawa since Harada has a bigger nose.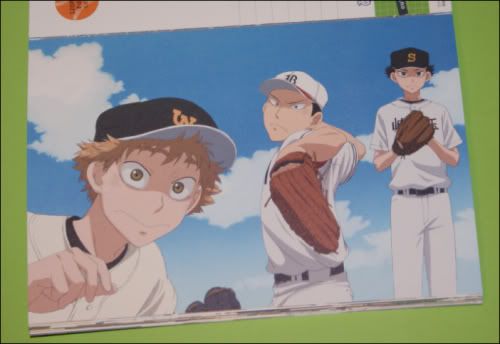 I guess THIS postcard could be added to the shrine as well since it features Ichihara! It's the only worthwhile card from the new postcard book. It also has YOSHITO on it and Yoshito is just the MAN.